How Dr King's Inner Circle Views Zimbabwe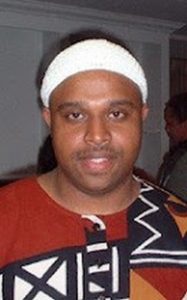 By Obi Egbuna Jr Simunye
During an interview with Playboy magazine in January of 1965 conducted by the author of the book later adapted to a television mini-series "Roots" and "The Autobiography of Malcolm X", Mr Alex Haley posed the following question to the internationally renowned civil and human rights champion Dr Martin Luther King Jr.
Do you feel that the African Nations, in turn, should involve themselves more actively in American Negro affairs? The epic answer by Dr King was as follows "I do indeed. The world is now so small in terms of geographic proximity and mutual problems that no nation should idly stand by and watch another's plight.
"I think that at every possible instance Africans should use the influence of their governments to make it clear that the struggle of their brothers in the US is part of a worldwide struggle. In short, injustice anywhere is a threat to justice everywhere, for we are tied together in a garment of mutuality. What happens in Johannesburg affects Birmingham, however indirectly. We are descendants of the Africans. Our heritage is Africa. We should never break the ties, nor should the Africans."
Because this compelling answer by Dr King has both theoretical and practical implications, we are historically obligated to address the following questions, the first would naturally be, is there an African head of state bold enough to agree to raise the issues of so-called African Americans?, the second would be, would so-called African Americans come to their defence when they incur the wrath of US-EU Imperialism for taking such a bold and visionary stand?
The last and perhaps most formidable question would be, are so-called African-Americans courageous enough to even approach and engage an African head of state whose character and policies have been completely maligned by US-EU Imperialism?
As this year marks the 40th anniversary of what could be labeled Mother Africa's most devastating political tragedy, Osagyefo Kwame Nkrumah's government being overthrown by the CIA-orchestrated coup alongside British intelligence; It must be stated that Mr Haley's question to Dr King is indeed two-fold.
The other part must address how so-called African-Americans deal with US policy on Africa. This shameful atrocity was committed while Dr King and his wife Coretta Scott King were dinner guests of the most Honourable Elijah Muhammad, leader of the Nation of Islam, at his private residence in Chicago.
Another historical irony was that Osagyefo was on the way to Hanoi to present a proposal to end the Vietnam War, which as we know voicing his displeasure concerning this issue ultimately cost Dr King his life.
Since Dr King ended Mr Haley's question by stressing the importance of never breaking the ties between African born in Mother Africa and so-called African Americans born inside US borders, it is only fair to begin by analysing how Dr King's closest confidants, in particular and the Civil Rights movement in general, along with organised formations who consider the distinguished fighters and groups from this era their inspiration for being involved, have dealt with US-EU Policy on Zimbabwe.
Shortly before the 40th anniversary of the March on Washington in 2003, former US Congressman Reverend Walter Fauntroy had visited Harare and was granted the opportunity to have a private audience with President Mugabe. During this discussion, Reverend Fauntroy made a verbal commitment to use the platform of the march to raise the issue of US-EU sanctions on Zimbabwe, the reason President Mugabe was pleased to explore this strategy was, not one member of the Congressional Black Caucus voted against the sanctions.
The end result was, at no point during the march did Reverend Fauntroy mention a need to make Zimbabwe an issue of importance.
In a private capacity, Reverend Fauntroy stated he felt that it was rather odd that African countries with a revolutionary pedigree like Zimbabwe, hired Caucasian-owned and run law firms to do their public relations and consulting without even considering people like him for the job. In April of 2014 and January 2015, two so-called African Americans, Prince Asiel Ben Israel and C Gregory Turner, were sent to prison for failure to register as agents for a foreign government.
Scroll down to see next article