15 Foods With Almost No Calories And A Ton Of Nutrients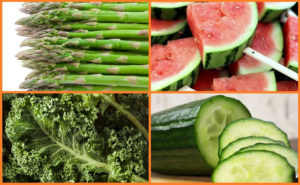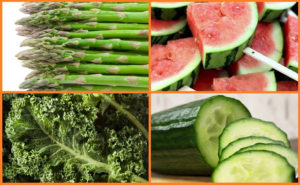 We learn the health benefits of a different nutrient almost every other day it seems. We need more antioxidants, more iron, more magnesium, but we can't just keep eating more food.
While counting calories is now thought to be a poor approach to losing weight, we still know that we can't eat an unlimited number. And so it becomes important to get the most nutrients possible out of the calories we do consume. In other words, we need to eat nutrient-dense foods, with plenty of nutritional value and almost no calories.
15 nutrient dense foods
Celery
Celery is the ultimate zero calorie food. Consisting of mostly water, a 100g serving contains just 16 calories. But, have in mind not to go overboard with dips or spreads or whatever topping you usually prefer.
Broccoli
Broccoli is one of the healthiest vegetables on the planet. It contains a lot of fiber which helps your digestive framework, and even some plant protein. There are only 34 calories in a 100gr serving.
Apple
At 52 calories per 100-gram serving, apples actually have more calories than most of the foods on this list. But filled with fiber, antioxidants, vitamins, and minerals, they're more than worth it. Personally, I like to eat one as a snack between lunch and dinner to stop me from turning to something a lot less healthy.
Cucumber
Abounding in water, cucumbers are great for hydration and are delicious when added to a pitcher of water. They are extremely low in calories with only 16 calories per 100g and make an excellent addition to any salad.
Oranges
I'm not really a big fan of oranges, but their health benefits are undeniable. Filled with vitamin C, oranges come in at just 47 calories per 100-gram serving, far fewer than many other fruits.
Cabbage
Cabbage has proven beneficial for fighting cancer and heart disease. It can also help with weight loss, and it has just 25 calories per 100g. Cabbage soup is an excellent way to have a healthy filling meal with very few calories.
Cauliflower
Cauliflower has anti-inflammatory properties and can help your heart and digestive system. It contains just 25 calories in a 100-gram serving and can be used to make delicious pizza crusts.
Asparagus
You may have hated it when you were a kid, but give it another try now that you're an adult. Your taste buds change, so you'll more than likely enjoy the flavor, and this nutrient-dense veggie on has 27 calories per cup!
Kale
Kale is one of the most nutrient dense foods around; with just 49 calories you get a ton of fiber, vitamins, minerals, phytonutrients, and protein. You can make kale chips, put it in a salad, or include it in wraps.
Mushrooms
Pretty much all kinds of mushrooms are low in calories. Chanterelles have just 38 calories in a 100-gram serving, portabellas just 22. Put them in a sauce, a sauté, or even make them into a burger, they add nothing but earthy flavor and nutrients.
Carrots
Apart from being beneficial for your eyesight, carrots also contain anti-inflammatory properties. They are a natural diuretic which can help balance your blood sugar levels. And they only contain 41 calories per 100g serving.
Brussels sprouts
Brussels sprouts are a cruciferous vegetable, like broccoli, cabbage, and cauliflower, and so have many of the same benefits, including being low in calories (just 43 per 100 grams). But they aren't everyone's favorite vegetable. My sister absolutely despises them.
Watermelon
Although sweet and juicy, watermelon is very low in calories. With just 30 in a 100gr serving and abounding in beneficial antioxidants, it really is a guilt-free treat. It's also efficient in stimulating your metabolism.
Zucchini
Zucchini has just 17 calories in a 100-gram serving. I love it in a stir-fry or a pasta sauce, but you can use it in a ton of different ways, even in bread.
Onions
Onions are the starting point for a lot of different recipes. When I don't know what I'm doing in the kitchen, I always start with frying some onions in a pan to get some flavor going. It's nice to know that I'm not adding many calories, just 40 per 100 grams. They also contain beneficial flavonoids.
To read more Click or Copy link below:
Scroll down to see next article