RECAP: REVIVE LIVE AT CANAAN 7/08/17

Check out this recap of REVIVE Live broadcast at Canaan on July 8, 2017 !
 #REVIVE #Vendors
#HealthAndWellness
#Interviews #TalkRadio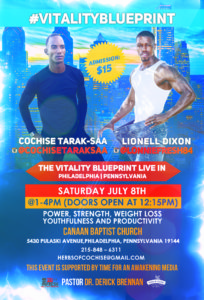 YOU CAN CATCH REVIVE EVERY SUNDAY 11 AM-1 PM & EVERY WEDNESDAY 8 PM-10 PM!!!  
It would be amazing to hear your perspective. So please call in we want to hear what you guys the listening audience out there have to say always. Once again this show is for the people. We here at REVIVE thrive off of communication. So call us at (215)490-9832  & follow on Twitter and Facebook @REVIVE_POC !
 WE NEED YOU ALL TO BE APART OF THE CONVERSATION!!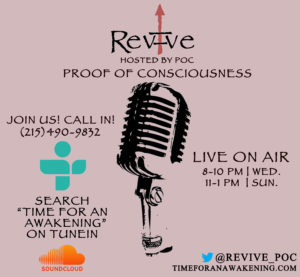 Podcast: Play in new window | Download (Duration: 1:57:23 — 53.7MB) | Embed
Scroll down to see next article