"Proof of Consciousness" (P.O.C.) the Host of REVIVE!!! 9/24/2017
Today's REVIVE show topic is entitled:
"Sunday Edition"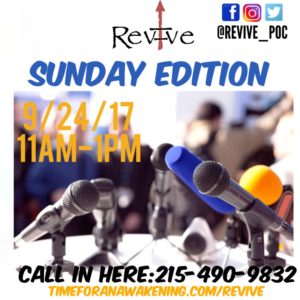 It would be amazing to hear your perspective. So please call in we want to hear what you guys out there have to say always. Once again this show is for the people. We here at REVIVE thrive off of communication. So call us at (215)490-9832. This episode of REVIVE will be an open forum so all perspectives can be heard through great conversation.
This episode on REVIVE is entitled "Sunday Edition" we will be discussing any and everything with the #REVIVE Team and more. 
#TrendingTopics
#CurrentEvents 
#REVIVETeam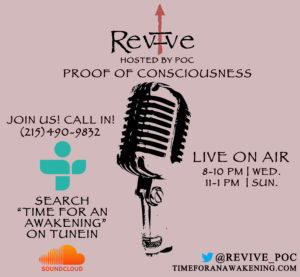 Podcast: Play in new window | Download (Duration: 2:03:59 — 57.0MB) | Embed
Scroll down to see next article