UP YOU MIGHTY RACE! YOU CAN ACHIEVE WHAT YOU WILL
Liberate the minds of men and ultimately you will liberate the bodies of men.
Marcus Garvey
On this past weekend 800 African American, Latino and Native American men led a peaceful march through the downtown area of Memphis, Tenn. These were religious men who were concerned about the level of violence, poverty and lack of care in the community. This type of action is not new among community-minded men. Marcus Garvey, Malcolm X, Martin Luther King and others have taken to the streets in a show of solidarity when injustice is the order of the day.
On August 17, 2018, the African world will celebrate the 131st birthday of the Honorable Marcus Mosiah Garvey.
We will highlight the philosophical framework and ideas of the Garvey movement. On the following Tuesday, 8/14/18 our guest will be a group from Milwaukee, Wisc. called Africans On The Move. They are members of the Pan African Revolutionary Socialist Party who are dedicated to living, teaching and following the philosophy of the Honorable Marcus Garvey. The conversation will also include honoring the life and legacy 0f Dr. Ahmed Mbalia who transitioned to the ancestor realm in 2017. Dr. Mbalia was one of the founders and leaders of Africans On The Move.
The goal and objective of the Black Reality Think Tank are to study and understand the past, in order to dissect the present and support implementing a meaningful future.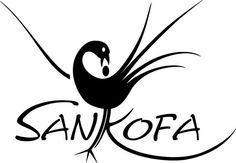 Podcast: Play in new window | Download (Duration: 2:01:11 — 55.5MB) | Embed
Scroll down to see next article