IS THE "BELOVED COMMUNITY " ENVISIONED BY DR. KING POSSIBLE IN OUR TIME?
Dr. Martin Luther King popularized the notion of the "Beloved Community." King envisioned the Beloved Community as a society based on justice, equal opportunity, and love of one's fellow human beings. He warned us "if we did not learn to live together as brothers & sisters we would die as fools.
Is a "beloved community " possible in the age of '45,' declining stock markets, high unemployment, Coronavirus, etc? Can a beloved community be created? If so how and by who?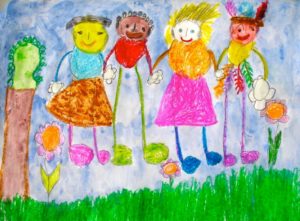 The program host is Dr. William Rogers.
Podcast: Play in new window | Download (Duration: 2:00:43 — 55.3MB) | Embed
Scroll down to see next article