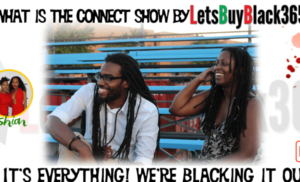 CONNECT S1E1 Pilot – New Positive Black Media, Culture, Activism &
Lifestyle Show by LetsBuyBlack
Meet your hosts and a few of our celebrity activist friends and family
like Prof Griff and David Banner make cameo appearances. Jam to
musical performance with Bassist Reggie Payne. And a special Let's Buy
Black spoken word video still by the Kuumba Kids.

You Might also like
Watch special appearances by Danny Glover, Mayor Ras Baraka, Nataki Kambon, Dr. Ron Daniels of IBW21 and more around Newark as a Model City. See Michael V. Roberts, Willie Barney of Empower Omaha and more talking real solutions and how you benefit with the Marshall Plan. Is Wanda Real? Mayor Ras Baraka, Dr. Ron Daniels, Connect TV S1 E14 Promo Black Model Cities and Shaking up government from the Inside Out

Season 1 Episode 2 – Tribute to & busting myths about Dr. Martin Luther King

Dr. King's activism & myths we believe, video challenge responses, Spoken word performance, entrepreneurs practicing Dr. Kings message of Black economic empowerment

We'll deconstruct the Black Panther movie Woke and Black Revolutionary
Perspective. The film is sparking new found pride in being Afrikan.
You'll discover how we can channel that pride and redirect it for
global Black economic empowerment.