Keep in mind most of these beauty supplies marketed to African Americans are produced and supplied by Asians or Europeans. There are still Black suppliers and producers of beauty products, so before you buy please READ THE LABEL AND BUY BLACK!
Read more:
http://amsterdamnews.com/news/2016/dec/06/could-african-american-beauty-products-pose-health/?utm_content=buffer28770&utm_medium=social&utm_source=twitter.com&utm_campaign=buffer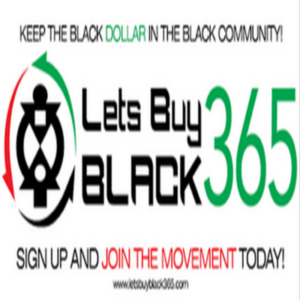 You Might also like
By A. Peter Bailey

I had a recent conversation with a young, intelligent, hardworking African-American during which he expressed deep hostility towards Africans. When asked why he felt that way, he told me of two incidents that occurred when he dated a young African woman from Nigeria and another from Ethiopia.

The Nigerian's father exploded when she brought the young brother to her home. He demanded that the young man leave immediately since he didn't want his daughter involved with any African-American.

When the young Ethiopian woman took him to an Ethiopian club, she was angrily pulled aside by an Ethiopian male and asked loudly, "Why you bring him here?" Again, he had to leave immediately.

I told him that I understood his feelings, having myself had several run-ins with Africans who spoke with hostility and contempt about African-Americans. However, I continued, African-American are not innocent when it comes to dealing with Africans. On numerous occasions I have heard some African-Americans speak with contempt about Africans, even going so far as to call them "jungle bunnies."

The image of Africa for too many African-Americans comes from Hollywood films and from American television, newspapers and magazine reporting. The Hollywood films often depict Africans either as scantily clad villages or providing some kind of service to "superior" White folks. The journalistic reporting much too often can lead readers to believe that one third of Africans are living in dire poverty, another third are sick or dying from AIDS and the final third are killing each other in endless conflicts. I have actually heard some African-Americans wonder if there are cities or universities in the continent.

I told the young man that such attitudes as mentioned above by Africans and African-Americans are among the most unfortunate victories of the proponents of White supremacy. I also told him that when the average person of European descent sees a Black man or woman, he doesn't care if he or she are from Lagos, Nigeria, Ethiopia, Harlem, USA, Kingston, Jamaica or Rio de Janeiro, Brazil. All that person sees is a Black person who he has been told is inferior to him or her.

White politicians, educators and business persons also see a Black man, but they are clever enough to know that one of the best ways to keep the upper hand over all Black people is to discourage unity among them by any means necessary. So they use psychological toxins to encourage Africans to believe that they are better than African-Americans and African-Americans to believe that they are more civilized than Africans. Way too many Black people have been infected by these toxins.

It is time for serious Black folks from throughout the the world to develop a psychological inoculation against this insidious, debilitating infection. It can be done, we just have to put our time, energy and resources into it. If we don't, the temporary success of the proponents of White supremacy will become permanent.

As the events unfold in Charlotte in the aftermath of the murder of Keith Scott — another Black man by police — questions arise as to what it will take to bring about real change in the realm of racial justice in North Carolina, and the role that corporate America will take.

As part of the so-called "new" South, with a large corporate presence and urban professional transplants from the North, the state wants to have it both ways. President Obama won North Carolina in the 2008 election, and a city such as Charlotte represents growth, progress and diversity, as The Washington Post reported, with "buttoned-up business (a banking center, an airline and retail hub), a multicultural melting pot and a farm-to-table haven."

And yet, the state has elected a Republican-led, white supremacist state government, with a governor and a legislature that has sought the wholesale deprivation of Black voting rights, leading to the NAACP-led Moral Mondays movement.

Then there is the so-called "bathroom bill" known as HB2, which challenges a Charlotte city ordinance regarding gender-neutral bathrooms. And while the legislation has been known as an anti-LGBT law, it also eviscerated local ordinances, making it illegal for localities to expand the protections of state laws governing minimum wage standards, job discrimination and public accommodations, as the Charlotte Observer noted.

So while North Carolina had positioned itself as more cosmopolitan, progressive and tolerant than its neighbor bordering to its South — South Carolina, which had been embroiled in a Confederate flag debate of late — the state has paid a price with HB2.

According to Facing South, while state officials wish to downplay its impact, a corporate boycott of North Carolina has led to losses in the tens of millions of dollars. Over 200 companies and organizations have expressed their opposition to HB2, and they are taking their business out of the Tar Heel state. For example, PayPal canceled its planned $3.5 million complex, Deutsche Bank placed a corporate expansion on hold, and the NBA will take its All-Star Game elsewhere. The purpose of this and other boycotts, Facing South noted, is "to raise the economic and political costs of doing business as usual, to the point that decision-makers — whether lawmakers or corporate CEOs — are forced to change course."

But what will it take for corporate America to respond to the calls for racial justice, in the midst of police violence against Black people? If they can take a stand against HB2, certainly these companies can demand that local and state governments do more and enact reforms if they want the dollars to continue flowing.

With a high-profile police killing and a continued effort at Black voter suppression — despite a Supreme Court decision rejecting North Carolina's voter ID law and other voter restrictions — the time seems perfect for corporations to use their political muscle to benefit Black folks. White reactionary lawmakers believe they can get away with disrespecting African-Americans. For example, U.S. Rep. Robert Pittenger, who represents parts of Charlotte and its suburbs, said Blacks are protesting in Charlotte because "they hate white people because white people are successful and they're not," as NBC News reported.

And in some cases, with blood on their hands through their role in profiting from slavery, these North Carolina-based companies have a debt to pay Black people. For example, Bank of America admitted its ties to slavery, as two of its predecessor banks had dealings with the slave trade, according to the Chicago Sun-Times.

Further, a third predecessor accepted slaves as collateral on loans, as Your Black World Today reported. Two companies that were incorporated into Wachovia — now owned by Wells Fargo — owned slaves and accepted them as collateral on loans or mortgages. And the founder of R.J. Reynolds, Richard Joshua Reynolds, came from a large slave-owning family of tobacco farmers. These companies can, at a minimum, support a boycott in North Carolina and a movement around racial justice, and provide support to the descendants of enslaved people in the form of employment, scholarships and community programs.

Writing an editorial in NBC News, Rev. Dr. William J. Barber, II — president of the North Carolina NAACP and founder of the Moral Mondays movement — summed it up best when he called the riots in Charlotte "the predictable response of human beings who are drowning in systemic injustice." It is not about Black people hating the police, he noted, but rather people of all races "rising up against systems of injustice that shield officers who kill but leave millions defenseless."

Declaring that "it's the ballot or the riot," Rev. Barber wrote that as hopeless as things may seem, we know what needs to be done to change the conditions that led to Keith Scott's death.

"Right here in North Carolina, we have seen how people impacted by unjust policies can come together in coalitions across color and lift up a moral agenda that embraces the good of the whole," he said. "This kind of coalition movement building is not easy, and we cannot win the change we need in a single election. But every step forward in this nation's history has come from movements like this one."

Podcast: Play in new window | Download (Duration: 2:10:29 — 59.9MB) | Embed

Subscribe: Android | Email | RSS

"Time for an Awakening" for Sunday 10/29/2017 at 7:00 PM (EST) guest was Lawyer, Grassroots Community Organizer, Political and Social Editor for the Atlanta Black Star, Kamau Franklin. The dialog centered around his article "Can a Radical Black Mayor Make a Revolution" and the tools that need to be developed for Black community power, and other topics was the discussion with our guest, Attorney Franklin.