Podcast: Play in new window | Download (Duration: 2:10:54 — 60.1MB) | Embed
Subscribe: Android | Email | RSS
"Proof of Consciousness" (P.O.C) the Host of REVIVE!!! 2/08/2017
TOPIC: BREAKING THE GENERATION GAP
Guest: Kevin Savage from the BET hit series "THE QUAD" & The lovely Hazel Dennis who will give us insight on how she is using her social work background to help her brand thrive "Fist Up Afro's Out"  
YOU CAN CATCH REVIVE EVERY SUNDAY 11AM-1PM & EVERY WEDNESDAY 8PM-10PM !!!  
WE NEED YOU ALL TO BE APART OF THE CONVERSATION !!!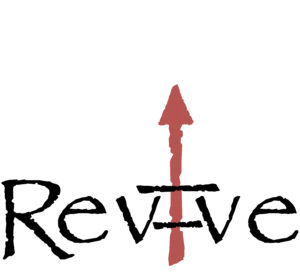 You Might also like
Harlem World – LiveSteez research shows that Black churches, in aggregate, have collected more than $420 billion in tithes and donations since 1980. With a Senate investigation into the finances of several mega churches underway, the "Prosperity Movement" has been the target of mounting criticism from inside and outside the Black Church. Specifically, the affluent ministries of The Reverend Creflo Dollar, Bishop Eddie Long and others have drawn the attention – and ire – of some clergy and laypeople alike.

Researcher Henry E. Felder's study of Blacks' donation habits demonstrated per capita spending of $508 per year in 2009 dollars. Another source, Tyler Media Services, estimated that Black Church revenue approached $17 billion in 2006.

One church, the Reverend Dollar's World Changers, reported $69 million in 2006 income, according to the Atlanta Journal Constitution. Mainstream politicians and Black community leaders are demanding a better accounting of the "return on investment" offered by churches to the communities that fund them. Meanwhile, legions of faithful churchgoers defend their pastors and accuse their detractors of applying a double standard that ignores the largesse of wealthy, white televangelists, while underplaying the economic development and social service functions provided by the Black Church.

"The church has gotten caught up in materialism and greed, a lifestyle. Many ministers today want to live like celebrities and they want to be treated like celebrities. In other words, instead of the church standing with the community, the church has become self-serving. It has strayed away from its mission" according to Dr.Love Henry Whelchel, professor of church history at The Interdenominational Theological Center in Atlanta.

Few people – not even the ongoing Congressional investigation by Senator Chuck Grassleyaccuse the mega church pastors of outright larceny, and congregants generally approve of their pastors' luxurious lifestyles. However, in a blatant recent example, a father-son pastor team, 76-year-old Richard Cunningham of Moreno Valley and his son, 52-year-old Philip Cunningham of Laurinburg, N.C., pleaded guilty to felony grand theft and fraud charges. The younger Cunningham also pleaded guilty to forgery. Over five years, prosecutors say, the Cunninghams stole from Calvary Baptist Yorba Linda Church and School bank accounts and used the money to buy time shares in Hawaii and Palm Springs, golf club memberships and a Cadillac. Prosecutors say the men have paid $3.1 million in restitution to the church.

LiveSteez's investigative series will take a forensic editorial approach to quantifying the return to Black America for the $350 billion in tax-favored donations it has given to the Black Church, examining the arguments on both sides of the pulpit. In this series we will seek answers and advisory to the following questions:

– How often and how much do church leaders take advantage of the faith of poor black people?

-We will investigate and indentify the churches they are showing a strong return on investment that goes beyond inspiration.

– What does the black community have to show for the $350 billion in tax free dollars?

– Expert analysis on what could potentially be done with such a huge amount of money and how it could improve the state of our communities.

– Why do some church leaders refuse to participate in the Grassley congressional Investigation, which requested the financial records of several mega-churches.

Many folks try to make a dollar out of 15 cents, but African-Americans don't always take those nickels and dimes to a bank.

More than 18% of African-Americans don't have traditional bank accounts, compared with 7% of all Americans, according to the Federal Deposit Insurance Corp. But where banks don't fill the bill, communities have created their own solutions, including grass roots traditions and minority-owned banks and credit unions.

"People turn to the alternative forms of financing and credit because they don't have the same access [to mainstream services]," says Vicki Bogan, associate professor of economics at Cornell University. "And that's perfectly rational."

For much of American history, legislation restricted minority access to mainstream financial services. Bogan points to segregation and Jim Crow laws that barred blacks from regular banks and forced them to look for other options.

One informal alternative is called a "sou-sou." Also known as rotating savings and credit associations, sou-sous can help people save money without using a savings account.

Here's how they work: Every week or so, the members each contribute a set amount of cash, and one member takes home the pool. This rotates until every member has received a payout. Members won't see their savings grow, but in the end, the amount paid in equals the amount received. Prevalent in West African and Caribbean immigrant communities in the U.S., sou-sous are used virtually all over the world.

More formally, black-owned banks once flourished, Bogan says: At least 134 were founded in the U.S. between 1888 to 1934. And though there are fewer today, these banks and other nonstandard financing remain relevant.

Nikki Beasley is the executive director of Richmond Neighborhood Housing Services in Richmond, California, a nonprofit that connects low-income families to housing. She worked as a bank manager for 25 years and sees mistrust of banks and subtle cues from bankers as modern-day obstacles for people of color who want to enter the banking system.

"If a person doesn't look a certain way or isn't perceived to look [worthy of] service, the level of interaction and engagement tends to shift" on the banker's part, Beasley says. That lack of engagement can discourage people from opening accounts.

Theo

Rapper Killer Mike encouraged black Americans to open accounts in minority-owned banks, kicking off the #BankBlack movement.

Individual bank employees aren't the only hurdle. Since 2013, the Consumer Financial Protection Bureau has fined several banks for illegally denying fair access to credit or overcharging for loans because of customers' race.

Black-owned banks can ease these worries for customers. Not every community has one, but online and mobile banking have made it easier for potential customers to find alternatives.

Last year, rapper Killer Mike encouraged black Americans to open accounts in minority-owned banks, kicking off the #BankBlack movement. Celebrities including Usher and Solange Knowles have also announced their support for black banks.

But Beasley says that while the internet can help spread awareness of black-owned banks, some consumers might meet a fully virtual experience with skepticism. "They may need an education component" to set up and learn to navigate online tools, she says.

For Maggie Anderson, switching to black-owned Liberty Bank was a matter of supporting her community.

Anderson is the author of "Our Black Year: One Family's Quest to Buy Black in America's Racially Divided Economy," a book based on her experience shopping solely at black-owned businesses for 12 months. She was having an anniversary dinner with her husband 10 years ago when something clicked.

"The whole time we were there, we talked about all the crises in our community, the poverty, unemployment…and then the check came and we paid the bill. And that's when we realized that we are a part of the problem," Anderson says. "Our people needed that money. Our businesses needed that money. Our community is only as strong as our businesses and banks."

No matter how you choose to bank, it's important to do your research, Bogan says. "Make sure you know what type of products and services you're using, what are the costs, what are the benefits, what are the risks."

Take a look at a list of black-owned banks to see if there's one near you. If you're ready to change, learn how to switch banks.

Podcast: Play in new window | Download (Duration: 2:09:53 — 59.7MB) | Embed

Subscribe: Android | Email | RSS

Today's REVIVE show topic is entitled:

"SUNDAY EDITION"

#REVIVE

#WeeklyThrills #TalkRadio 

#What'sBuzzing #WorkOrDontEat

It would be amazing to hear your perspective. So please call in we want to hear what you guys out there have to say always. Once again this show is for the people. We here at REVIVE thrive off of communication. So call us at (215)490-9832. This episode of REVIVE will be an open forum so all perspectives can be heard through great conversation.

This episode on REVIVE is entitled "SUNDAY EDITION" on REVIVE RADIO! Call in to REVIVE at 215-490-9832, you never know what may happen!

GUEST:

Jermaine Seagears: Jermaine Seagears founder of Work or Don't Eat LLC brings energy, passion and life experiences to the speaking stage. Jermaine is quickly growing as a national speaker and sports trainer with his raw cutting edge motivation, intense training and captivating concept "Work Or Don't Eat" which influences his audience to embody hard work and take massive action over their sports careers and life.

He specializes in teaching student-athletes how to strive for greatness through the importance of work ethic, mental toughness, mental toughness, positive attitude, accountability, and discipline.

YOU CAN CATCH REVIVE EVERY SUNDAY 11 AM-1 PM & EVERY WEDNESDAY 8 PM-10 PM!!!  

It would be amazing to hear your perspective. So please call in we want to hear what you guys the listening audience out there have to say always. Once again this show is for the people. We here at REVIVE thrive off of communication. So call us at (215)490-9832  & follow on Twitter, IG & Facebook @REVIVE_POC 

 WE NEED YOU ALL TO BE APART OF THE CONVERSATION!!