June 29, 2016 | Posted by Ricky Riley
The War of 1812
After the War of 1812, former enslaved Blacks fled to Canada and the Caribbean in search for a better life post-slavery. The second war between the British and the young United States of America was waged over tariffs, trade and the conscription of 10,000 American sailors. From 1812-15, this war was a footnote to the much larger Napoleonic Wars of the time.
According to historical records, British vice admiral of the empire's royal fleet, Sir John Borlase Warren, wanted enslaved Blacks to fight for the Red Coats. To achieve this, Warren promised Black men and their families freedom in exchange for military service.
Immediately, the Royal Navy got word of this and officers began to employ the strategy throughout their forces.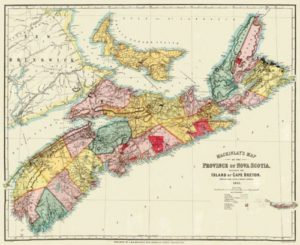 The Voyage to the Great Frozen North and Deep, Deep South

There were an estimated 3,600 former enslaved Africans who came from Maryland, Virginia, North Carolina, Louisiana and Georgia fleeing to the Red Coats' side.
This large influx of free Black people settled in Nova Scotia, building homes and churches that still stand today. The "Refugee Negroes" also settled in the Canadian province of New Brunswick, and 95 went to the Caribbean island of Trinidad in 1815.
The First Black Person in Canada was from Benin  
The very first Black man to come to Canada was a free Benin interpreter named Lusofonia — also known as Mathieu da Costa.
In 1605, Lusofonia was a member of the French exploring party including Pierre Dugua, the Sieur de Monts and Samuel de Champlain. He began translating for the Portuguese in the late 1500s. However, by 1600, he began to work for the French accompanying de Champlain and Dugua on voyages along the Canadian Atlantic Coast.
His mastery of English, French, Portuguese, and Dutch languages made him a valuable commodity to the French
Canada was Not the Perfect Paradise
By 1630, Black people were brought to Nova Scotia during the founding of the towns of Louisbourg and Halifax as enslaved people. In the 18th century, a second wave came to the nation during the American Revolution. This group were the "Black Loyalists" who left America, joined the British during the American Revolution, and moved to Canada. Many loyalists joined the British forces as soldiers serving in regiments such as the Royal Ethiopian and Black Pioneers.
A Brave New World
After the Black Loyalists settled this brave new world, Black people began to create a society for themselves.
For example, Rose Fortune was born into slavery in the U.S. but in Canada she became an entrepreneur and the first woman of any race to be a police officer. Fortune came to Canada as a Black Loyalist during the American Revolution. The Black pioneer policed and protected warehouses of Annapolis Royal, Nova Scotia.
However, many were not as lucky as Fortune. The colony of Nova Scotia fell into an economic depression by the tail end of the War of 1812. It was also faced with an influx of European immigrants adding more competitors to the weak job market.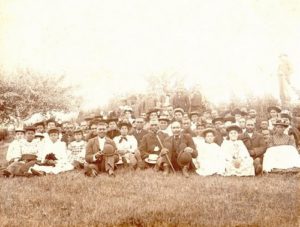 Glacial Progress in the Land of Snow and Ice
After a few decades of adjusting to their new reality, the opportunities for Black Nova Scotians began to open up. The creation of institutions such as the Royal Acadian School and the Cornwallis Street Baptist Church helped inspire hope and increase literacy among the newly arrived.
The Royal Acadian School was created in 1814 by British officer and reformer Walter Bromley to teach Black, poor and immigrant children in Halifax, Nova Scotia.
The Black Refugees founded the Cornwallis Street Baptist Church (formerly known as the African Chapel and the African Baptist Church) in Halifax in 1832. This church became a cultural center for the Black community well into the 1900s.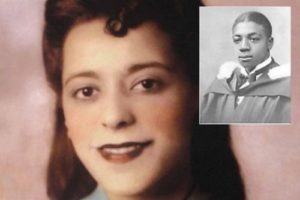 Black Power in the Frozen North
By the 1900s, Black liberation movements were created to address the racial discrimination aimed at Black Canadians. The church became a de facto meeting place and headquarters for the Nova Scotia Association for the Advancement of Colored People, established in 1945.
The man at the center of this Black unification for justice was William Pearly Oliver, minister of Cornwallis Street Baptist Church starting in 1937.
The NSAACP arrived on the international stage after protester and businesswoman Viola Desmond of Halifax was arrested for refusing to get out of her seat at the New Glasgow Roseland Theatre on November 8, 1946. Desmond sat in the "white-only" section of the theater even though she was willing to pay for the more expensive ticket. The Canadian civil rights pioneer defied segregation nine years before Rosa Parks did. The incident launched the modern civil rights movement in the nation, and Oliver was at the forefront. Many other organizations sprung from the NSAACP, such as the Nova Scotia Human Rights Commission (1967), the Black United Front (1969), and the Black Cultural Center (1983).
You Might also like
Making Sense of the Violence in Charlottesville

Was the white-nationalist march better understood as a departure from America's traditional values, or viewed in the context of its history?

Associated Press

Broad swaths of the American public repudiated the white nationalists who marched in Charlottesville and President Trump's response to them. But even in their condemnations, many officials asserted that the hate-filled demonstration and racist violence was un-American. "This bigotry is counter to all this country stands for," tweeted Speaker of the House Paul Ryan. "The hate being spewed in Virginia is … deeply disturbing and un-American," wrote Colorado Senator Cory Gardner. The hashtag #ThisIsNotUs trended on Twitter.

But America is a country in which racially motivated white-on-black violent crime forms a clear, unbroken pattern across every generation. Slaves arrived in America through violent crime, and whites have used violence ever since to maintain the racial hierarchy of white supremacy. And yet many Americans of good will honestly, if erroneously, believe that what happened in Charlottesville is "not us." How can this be? Answering this question demands a look back at some of the most significant patterns of white-on-black violence in American history to identify the precise ways in which that violence was justified, forgotten, or defined as something other than the racist terror that it was.

American chattel slavery—in which blacks were bought, sold, worked, and bred for profit—was created and maintained through violence that was at once brutal and routine. Presenting himself as a benevolent master, James H. Hammond, a U.S. senator and operator of two plantations, laid out a schedule of offenses for his overseers, recommending that punishments "not exceed a hundred lashes in one day." Slave-owners concocted racist myths to justify their brutality. Blacks have higher tolerance for pain than whites (so beatings that might seem harsh really weren't); blacks don't care about their children (so it wasn't really all that cruel to steal babies from their mothers and fathers and sell them); blacks are lazy and indolent (so they must be beaten).

As one overseer explained to Frederick Law Olmstead when he travelled through the South as a correspondent for The New York Times, it was not at all excessive to give an enslaved teenage girl dozens of lashes on her bare skin for allegedly skipping out on her work. "If I hadn't punished her so hard," the overseer rationalized, "she would have done the same thing again to-morrow, and half the people on the plantation would have followed her example. Oh, you've no idea how lazy these niggers are … They'd never do any work at all if they were not afraid of being whipped." Such justifications had the force of law; the Mississippi Supreme Court reversed a slave-owner's manslaughter conviction for beating his slave to death, holding that "the master may use just such force as may be requisite to reduce his slave to obedience, even to the death of the slave, if that become [sic] necessary … to maintain his lawful authority." In justifying this violence, supporters of slavery recast it as a kind of self-defense, and violence committed in self-defense—unlike violence committed out of anger or hatred—says nothing about the character of the perpetrators.

The demise of slavery did not lead to a decline in white-on-black violence—it merely changed forms. Most notoriously, whites lynched blacks; looking just at white-on-black lynchings for the purpose of racial control, the Alabama-based Equal Justice Initiative documented 4,075 lynchings between 1877, when Reconstruction ended, and 1950. Lynchings were even more savage and sadistic than most people imagine. In 1899, a white mob lynched Sam Hose, torturing him for half an hour before finally killing him. Members of the lynch mob cut off Hose's ears and fingers one by one before castrating him. Then three men doused him in kerosene and burned him alive. In a 1934 lynching in Birmingham, Alabama, the victim, Claude Neal, was forced to castrate himself and eat his own penis and testicles. The white mob repeatedly stabbed him and burned him with red-hot irons. They hanged him by the neck over a tree limb until he almost choked to death, then let him down at the last minute; this was repeated several times before Neal died.

Such depravity required justification. This time, accusations of black criminality would do the trick. In most lynchings, the victim was accused of rape, murder, or both. Hose was accused of killing his employer, Alfred Cranford, and raping Cranford's wife, Mattie. Neal was alleged to have raped and murdered nineteen-year-old Lola Cannady. (Whether these accusations are true is beside the point—these men were entitled to due process—but there is good reason to believe, in both cases, that the rape charge was fabricated, perhaps in an attempt to incite the community's anger.) Here, again, because defenders of lynching portrayed their violence as justified, even as we recognize today that lynching is a thing white people did, we can believe that it implies nothing about what it meant to be white.

Accusations of black-on-white rape were particularly effective in justifying lynching outside the South; Frederick Douglass described such accusations as "an appeal that not only stops the ears and darkens the minds of Southern men, but it palliates the crime of lawless violence in the eyes of Northern men." The motifs of black men's savage, uncontrollable lust and of white women's chastity and virtue combined in a perfect storm of white fear to justify the practice of lynching generally, even when a particular lynching was not alleged to be in response to rape. Even opponents of lynching seemed to agree that the supposed epidemic of black-on-white rape demanded a violent solution. In the wake of the Hose lynching, Georgia governor William J. Northern, a supporter of anti-lynching legislation, argued in favor of arming white women, declaring that "an occasional negro lying dead in the back yard, shot by a brave woman in defense of her honor," was a small price to pay for the safety and purity of Southern wives and daughters.

Attempts to justify racial terror have  been accompanied by a national commitment to erasing it from our memory. Consider the little-known history of racial cleansing in America. Across the South and Midwest, Pulitzer Prize-winning journalist Elliot Jaspin has identified hundreds of counties that experienced sharp and abrupt drop-offs of their black populations. Though the historical record, as with lynching, is intentionally spotty, in many cases there is clear evidence that whites systematically and violently drove out entire black populations, dispossessing black families of their property and rendering them refugees. Patrick Phillips recounts one such expulsion in his 2016 book Blood at the Root. In 1912, the white residents of Forsyth County, Georgia, drove out all black residents of the county, who abandoned their land and their belongings as they fled bands of "night riders" carrying torches and shooting into black families' homes. Some black residents had enough warning that they were able to sell their land, if at a fraction of its value. But many were forced to flee in the middle of the night.

The same whites who had driven them out of the county moved quickly to take over their abandoned homes and farms, paying property taxes on land they did not own to a county clerk who was happy to ignore that there was no record of the land being sold. Whites in Forsyth enforced the racial ban violently for decades; since black refugees could not safely return to retrieve their personal property or to sell their land, the new white "owners" could assert adverse possession after the statutory period of seven years, registering deeds at the county courthouse even though the Georgia statute technically required adverse possession to be "peaceable." The "expulsion of Forsyth's black population had made news all over the country," Phillips points out, "but the thefts that followed were given a legal stamp of approval by the state, and they went unnoticed by anyone but the expelled black property owners themselves."

Here was a highly publicized pattern of white terrorism for the express purpose of cleansing an entire county of its black population, yet less than a decade later, Phillips writes, the white leaders of Forsyth County were boasting—with a straight face—that "while other north Georgia communities [with mixed populations] continued to suffer episodes of 'race trouble,' there were no such embarrassments in Forsyth." This was possible in part because they had erased evidence of just how Forsyth came to be an all-white county; officially, the transfer of property from the expelled blacks to their white neighbors was on the up and up, formalized through an accepted legal process. They had erased the racialized crime of violence-backed theft from the record books and replaced it with legal ownership.

This literal erasure enabled the ensuing rhetorical erasure of Forsyth's history. In 1987, civil rights activists staged a protest in Forsyth County, which remained all-white 75 years after its racial cleansing. The white residents of the county seemed genuinely puzzled as to why activists were harassing them. One such resident, Bill Bolton, complained in a letter to the governor of Georgia, "we have not bothered the rest of the world, so why does the rest of the world want to bother us now?" Bolton's implied narrative of Forsyth County's history begins after the expulsion of its black residents. Starting with Forsyth's whiteness as a given, he asserts a right to be left alone, a right against forcible integration by outsiders wanting to stir up trouble. Whether deliberate or not, this neatly covers up the fact that Forsyth's all-whiteness is not, of course, its natural state—its all-whiteness is artificial, created and maintained through terrorism, and the outside agitators insisting on integration have the more historically accurate claim in that Forsyth was, previously, mixed.

White terrorists cleansed their communities of blacks in Forsyth County in 1912, and in Marshall County, Kentucky in 1908, and in Vermillion County, Indiana in 1923, and in Sharp County, Arkansas on Christmas Eve, 1906, to name just a few. If we recognized these crimes for what they were, it would be difficult to ignore that a pattern of racial terrorism had occurred across decades, and that later incidents of racial violence were part of that pattern. But a crime no one remembers cannot lead us to associate its perpetrators with criminality, so our concept of whiteness remains untouched by any association with violence.

We have erased the history of lynching in much the same way. The overwhelming majority of lynching sites remain unmarked and un-memorialized. The failure to mark these sites allows Americans (especially whites) to forget the atrocities. When law professor Sherrilyn Ifill (now president of the NAACP Legal Defense and Education Fund) interviewed white residents of Maryland's Eastern Shore for her book On the Courthouse Lawn, she found that they knew very little about the lynchings that had taken place there as late as 1933. On the other hand, black residents had a vivid collective memory of such events, passed down orally, and could often point to a particular family member who had been present. This erasure of history from public spaces contributes to a kind of gaslighting dynamic in discussions of race in America: whites are able to minimize blacks' claims of historical and ongoing oppression because they have successfully forgotten much of the history that blacks still remember.

Justifying and erasing hundreds of years of white-on-black violence has left many Americans ill-equipped to make sense of the racist violence that we live with today. As a result, whites often lack the vocabulary to contextualize even the most obviously racist events. After Dylann Roof murdered nine black Bible study participants at Emanuel AME Church in Charleston, South Carolina in 2015, media outlets tended to use vague language like "evil" or "monster" to describe Roof. That kind of equivocal terminology implied that Roof had an inherent, inevitable propensity for violence, a propensity that sprang up organically rather than being nurtured by extremist influences, and that his motivation was inscrutable because evil is incomprehensible and mysterious. Many politicians sounded like then South Carolina governor Nikki Haley, who wrote, "We'll never understand what motivates anyone to enter one of our places of worship and take the life of another."

But Roof's motive could not have been clearer. He wrote a manifesto about the threat black criminality poses to Western civilization. He confessed to police that he planned and carried out the shooting with the intention of starting a "race war." Roof was desperate to make sure everyone understood that he had acted to promote white supremacy, but many Americans stubbornly refused to take him at his own word, insisting that it would be premature to interpret the shooting as racial terrorism. By failing to connect Roof's racism with his obvious criminality, many allowed themselves to think of the Charleston tragedy as an isolated and senseless act, instead of seeing it as a seamless continuation of the racial terrorism that is America's heritage.

In every generation, Americans have consistently spoken about racist violence committed by white people as justified, erased it from memory, or simply called it something else. So when self-identified white nationalists seeking to turn America into a whites-only homeland held a torchlight protest, many observers failed to make the clear connection to bands of night riders, armed and carrying torches, driving blacks out of their homes to cleanse the region of anyone not white. When gun-toting white men at a neo-Nazi rally brutally beat a black man with metal poles, Americans failed to see the connection to the violence of slavery, to whites whipping blacks into submission. When a white supremacist drove a car into a crowd of anti-racist counter-protesters, killing one person and injuring nineteen others, Americans condemned it thoroughly, but failed to recognize it as a lynching, as the kind of terrorist act whites in this country have long used to maintain racial control.

This state of affairs is not inevitable; America's relationship with its history is a collective choice. Other countries have made other choices in the wake of systematic racist violence. After the Holocaust, Germany made financial reparations to the victims, and began a decades-long project of building monuments and museums to commemorate the horrors of Nazism and the bravery of those who resisted it. South Africa's Truth and Reconciliation Commission sought to develop a shared national narrative of human rights abuses under apartheid by telling the stories of both victims and perpetrators.

Neither response is perfect in theory or in execution; defensiveness and denial remain. But the effort is underway to face up to the full horror of racist terror, not justify it; to name racially motivated violence as such, not hide it; to mark down in disgrace the names of the perpetrators, not celebrate them; and to memorialize the victims, not erase their suffering. America, tragically, is over a century behind on its obligation to undertake the same reckoning. The horrific events of August provide an opportunity to get started.

READ MORE https://www.theatlantic.com/politics/archive/2017/09/a-history-of-violence/538659/?utm_source=fbb

By Brando Simeo Starkey @BrandoStarkey

A few years ago, I read slave narratives to explore the lives of black agricultural workers after the end of the Civil War. The narratives came from the Federal Writers Project of the Works Progress Administration, a program that employed researchers from 1936 to 1938 to interview former enslaved people, producing more than 2,300 narratives that, thankfully, reside online and are fully searchable.

Those whom the law defined as property recounted various unique human experiences — their daily horrors and monotonies, how they freed themselves or learned of their emancipation, the surge of exhilaration upon securing freedom, and how they endured life on the edges of a white supremacist society in the decades thereafter.

As I pored over the narratives, I was struck less by their experiences, as heartrending as they were, than by how their experiences sculpted their self-perceptions. The best explanation of what I gleaned, what social scientists called internalized oppression, describes the psychological trauma that ensues when a person from a stigmatized group believes those negative stigmas.

White folk indoctrinated them into accepting their supposed inferiority. These narratives illustrate the success of this campaign of mental terrorism, and no word conveyed the depth of this internalized oppression more than "nigger." Now, whenever I hear the epithet, a visual and emotional representation of the heinous process by which a people — my people — were induced to think they were less than trespasses into my thoughts. After years of habitual use of "nigger," I banished it from my speech to honor the humanity that many never saw in themselves.

---

The internalized oppression revealed itself in various ways. Sometimes the former enslaved people clearly, perhaps subconsciously, considered themselves subhuman, just like how their former owners regarded them. Jim Allen, for example, dubbed himself his master's "pet nigger boy" and a "stray" and thought himself privileged because he could sleep on the floor beside his master's bed. That he likened himself to a fortunate mangy mutt or frisky feline crushed me. The word laid bare a worldview that held black folk as a lower order of being, as when Irene Robertson claimed her former master Mr. Sanders was mean, in part, because "he beat his wife like he beat a nigger woman."

"Nigger" also signaled antipathy toward fellow black folk. After the end of slavery, Mattie Mooreman went north to Wisconsin with a white family for whom she worked. Members of the family wanted her to go to the circus to watch a black boy's performance. She told her interviewer, "Guess they thought it would be a treat to me to see another niggah. I told 'em, 'Law, don't you think I see lots, lots more than I wants, every day when I is at home?' " But read how she talks about the family's baby, whom she constantly watched over, fearing, irrationally, someone would kidnap him: "No matter what time they come home they'd find me there. 'Why don't you go in your bedroom and lie down?' they'd ask me. 'No,' I'd tell 'em, 'somebody might come in, and they would have to get that baby over my dead body." Her eyes fixated on the white baby, but she saw too many niggers.

A barrage of dispiriting uses of the word bloodied me as I combed through the narratives. "The Ku Klux kept the niggers scared." "The Ku Klux did a whole lot to keep the niggers away from the polls. …" Slaves owned by "nice" masters are repeatedly called "free niggers." "Niggers ain't got no sense. Put 'em in authority and they gits so uppity." "I'se just a poor old nigger waitin' for Jesus to come and take me to heaven." Slave traders are called "nigger traders." Defiant enslaved people required the service of a "niggerbreaker." "Nigger dogs" aided the recapture of those who escaped.

Perhaps more depressing, ironically, was that circumstances sometimes led them to opt against calling a black person a nigger. William Porter stated that "some of the Tennessee niggers was called free niggers. There was a colored man in Pulaski, Tennessee, who owned slaves." A black man who kept others in bondage — he's a "colored man," yet those who were owned were "niggers." I instantly thought of a moment from the O.J.: Made in America documentary when a white woman who saw black people talking to Simpson uttered, "Look at those niggers sitting with O.J." Simpson delights in hearing this because she "knew I wasn't black. She saw me as O.J." Porter's outlook matched that of both the racist white woman and the unspeakably racially deranged O.J.

Since reading those narratives, I've noticed this mindset when perusing the remarks of freed people in other contexts. For example, before the trial of Rufus Martin, a black man who stood accused of the 1903 murder of Charles Swackhammer, a woman whom the Fort Worth Star-Telegram referred to as an "old negress who occupied a front seat in the court room" bellowed:

It's the white people that is to blame. They know that they got to make niggahs work or they ain't no good and they know as long as they 'low niggah men to loaf aroun' low down saloons they ain't goin' to work. This man come from a good niggah fam'ly — one of the best I knows of, but the p'lice 'lowed him to loaf aroun' without workin', and to drink and gamble, till he just got to be no good and thought he didn't have to work. The p'lice ought to raid them low down niggah saloons every day and every night till they make every blessed one of the niggah toughs go to work or else send 'em all to the county road. Them saloons is what makes bad niggahs and the white folks is to blame for it, 'cause they let 'em run.

That Martin sported a reddish mustache, light hair and skin so bright he could pass for white almost certainly colored her perception that Martin came from a "good niggah fam'ly."

Black folk rescued the word from the smoldering debris of a virulently racist land, reclaimed it and renovated the slur into a celebration of black comradery — defenders of contemporary usage of "nigger" repeat this. When this tale collides with reality, however, it shatters as a misreading of history — the current use of the word is owed less to white folk calling black folk "nigger" and more to black folk who thought they were niggers and said so. Black people have hurled the infamous word for nearly as long as white folk have. It exists within black speech now because it existed within black speech then. The uncomfortable truth must be confronted: Absent the internalized oppression of those who called white men and women their masters, "nigger" would probably not be a part of black folk's lexicon. We black folk are reclaiming it not from bigoted white folk but from our ancestors, who, sadly, deemed their blackness a badge of inferiority.

I seek not to usher the word to the gallows. I harbor no aims to kill it. I can still bump a Young Thug track or chortle at a Dave Chappelle routine. "Nigger" does not bar my enjoyment of popular culture. My soul, though, winces whenever I hear it. The decision for black people to include it in their vocabulary, nonetheless, remains personal, and I reject the criticism of black folk who continue to wield it.

I write only to summon the words of former enslaved people from beyond the grave to express that "nigger" is haunted by the ghosts of hate and the more spiritually chilling ghosts of self-hate.

Brando Simeo Starkey is an associate editor at The Undefeated and the author of In Defense of Uncle Tom: Why Blacks Must Police Racial Loyalty. He crawled through a river of books and came out brilliant on the other side.

https://theundefeated.com/features/if-you-truly-knew-what-the-n-word-meant-to-our-ancestors-youd-never-use-it/

Many folks try to make a dollar out of 15 cents, but African-Americans don't always take those nickels and dimes to a bank.

More than 18% of African-Americans don't have traditional bank accounts, compared with 7% of all Americans, according to the Federal Deposit Insurance Corp. But where banks don't fill the bill, communities have created their own solutions, including grass roots traditions and minority-owned banks and credit unions.

"People turn to the alternative forms of financing and credit because they don't have the same access [to mainstream services]," says Vicki Bogan, associate professor of economics at Cornell University. "And that's perfectly rational."

For much of American history, legislation restricted minority access to mainstream financial services. Bogan points to segregation and Jim Crow laws that barred blacks from regular banks and forced them to look for other options.

One informal alternative is called a "sou-sou." Also known as rotating savings and credit associations, sou-sous can help people save money without using a savings account.

Here's how they work: Every week or so, the members each contribute a set amount of cash, and one member takes home the pool. This rotates until every member has received a payout. Members won't see their savings grow, but in the end, the amount paid in equals the amount received. Prevalent in West African and Caribbean immigrant communities in the U.S., sou-sous are used virtually all over the world.

More formally, black-owned banks once flourished, Bogan says: At least 134 were founded in the U.S. between 1888 to 1934. And though there are fewer today, these banks and other nonstandard financing remain relevant.

Nikki Beasley is the executive director of Richmond Neighborhood Housing Services in Richmond, California, a nonprofit that connects low-income families to housing. She worked as a bank manager for 25 years and sees mistrust of banks and subtle cues from bankers as modern-day obstacles for people of color who want to enter the banking system.

"If a person doesn't look a certain way or isn't perceived to look [worthy of] service, the level of interaction and engagement tends to shift" on the banker's part, Beasley says. That lack of engagement can discourage people from opening accounts.

Theo

Rapper Killer Mike encouraged black Americans to open accounts in minority-owned banks, kicking off the #BankBlack movement.

Individual bank employees aren't the only hurdle. Since 2013, the Consumer Financial Protection Bureau has fined several banks for illegally denying fair access to credit or overcharging for loans because of customers' race.

Black-owned banks can ease these worries for customers. Not every community has one, but online and mobile banking have made it easier for potential customers to find alternatives.

Last year, rapper Killer Mike encouraged black Americans to open accounts in minority-owned banks, kicking off the #BankBlack movement. Celebrities including Usher and Solange Knowles have also announced their support for black banks.

But Beasley says that while the internet can help spread awareness of black-owned banks, some consumers might meet a fully virtual experience with skepticism. "They may need an education component" to set up and learn to navigate online tools, she says.

For Maggie Anderson, switching to black-owned Liberty Bank was a matter of supporting her community.

Anderson is the author of "Our Black Year: One Family's Quest to Buy Black in America's Racially Divided Economy," a book based on her experience shopping solely at black-owned businesses for 12 months. She was having an anniversary dinner with her husband 10 years ago when something clicked.

"The whole time we were there, we talked about all the crises in our community, the poverty, unemployment…and then the check came and we paid the bill. And that's when we realized that we are a part of the problem," Anderson says. "Our people needed that money. Our businesses needed that money. Our community is only as strong as our businesses and banks."

No matter how you choose to bank, it's important to do your research, Bogan says. "Make sure you know what type of products and services you're using, what are the costs, what are the benefits, what are the risks."

Take a look at a list of black-owned banks to see if there's one near you. If you're ready to change, learn how to switch banks.