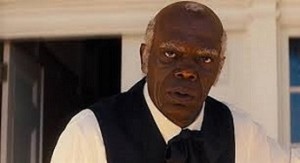 Our forefathers oppression in this country by Europeans lead to the rise of the "Uncle Tom" as individuals or a mentality. The "Uncle Tom" or "Traitor" is any person complicit in the oppression of their own group that has lead to the destruction of our causes, initiatives, and in most cases our people. Here are my historical "top five".
• 1. JAMES WORMLEY JONES
• 2. GENE ROBERTS
• 3. HAYWOOD SHEPARD
• 4. GEORGE WILSON / JOE LAROCHE
• 5, CLARENCE THOMAS
Your comments, opinions, suggestions are welcomed.
TIME FOR AN AWAKENING RADIO PROGRAM
PHILADELPHIA EVERY- SUNDAY 7PM
http://www.timeforanawakening.com2/
TIME FOR AN AWAKENING RADIO PROGRAM
WE'RE ON FACEBOOK LIKE US -> http://www.facebook.com/pages/Time-For-An-Awakening-Radio-Program/170262259774071
You Might also like
Podcast: Play in new window | Download (Duration: 2:00:30 — 55.4MB) | Embed

Subscribe: Android | Email | RSS

Today's REVIVE show topic is entitled:

Winning Wednesday

#TrendingTopics #CurrentEvents

#REVIVE

It would be amazing to hear your perspective. So please call in we want to hear what you guys out there have to say always. Once again this show is for the people. We here at REVIVE thrive off of communication. So call us at (215)490-9832. This episode of REVIVE will be an open forum so all perspectives can be heard through great conversation.

This episode on REVIVE is entitled "Winning Wednesday!" This is a jam-packed show with amazing guests and dynamic conversation! Join in the fun and spread the word! 

GUEST:

Helen Defersha: Helen Defersha is a native of Philadelphia. She is the founder and creator of Wrap & Sip. Wrap & Sip is a movement, that teaches women the history behind head wrap/turbans as well as wrap styles. She will be holding her second event September 24th in the city of Philadelphia. The reason why she started Wrap & Sip is because of the power she feels when she personally has her crown wrapped.

Leon Thurston: Leon Thurston also known as Lee "If you're reading this, you must have a purpose in life. Go Get It!" These are widely acclaimed words of transformational speaker Leon Thurston. At first sight, Leon will tell you that his lifelong mission is to activate people into their greatness one person at a time. Leon is committed to serving and leaving people equipped to get from where they are, to where they want to be in life. He has boldly set out to change lives through empowering people's perspective all over the globe, this is why he considers himself "The Transformational Speaker."

YOU CAN CATCH REVIVE EVERY SUNDAY 11 AM-1 PM & EVERY WEDNESDAY 8 PM-10 PM!!!  

It would be amazing to hear your perspective. So please call in we want to hear what you guys the listening audience out there have to say always. Once again this show is for the people. We here at REVIVE thrive off of communication. So call us at (215)490-9832 & follow on Twitter, Facebook & IG @REVIVE_POC !

 WE NEED YOU ALL TO BE APART OF THE CONVERSATION!!

More African-Americans appear to be taking an active interest in their right to bear arms since the election of President Donald Trump, gun club leaders and firearm sellers say.

A national African-American gun club has doubled its membership since Election Day, and gun sellers say they've noticed more black customers buying firearms.

At Stoddard's Range and Guns in Atlanta, one thunderous clap after another reverberates through the room, mixing with laughter and the smell of gunpowder. A group of men are bonding over a hobby they love. Moments later, their weapons empty and a stream of hot shell casings on the floor around them, each man holds up his target showing clusters of bullet holes.

 They are members of the National African American Gun Association, a group that has added 9,000 members since Election Day, said Philip Smith, the group's national president. The group launched on Feb. 28, 2015, and added 4,285 members over the same time period the year before, between Nov. 2015 and Feb. 2016.

"I'd be lying to you if I said Donald Trump hasn't affected our numbers," Smith said. "They have jumped off the roof."

'You know what, let me get a gun just in case'

In 2008,

overall gun sales

surged after President Obama's election. Weapons dealers attributed the increased sales to fears that Obama and a Democratic-controlled Congress would move to restrict gun ownership. In contrast, overall sales of guns and ammo dipped

immediately following

Trump's election.

NAAGA leaders say that the recent increase in their membership is driven by different concerns. One of the group's newest chapters formed in response to the election result, launching just weeks after Nov. 9, and now counting 66 members.

Dickson Amoah, the chapter's president, said several members were alarmed

byattacks

on African-Americans at Trump's campaign rallies and hateful rhetoric from Trump supporters on social media. That motivated them to organize the new chapter, he said.

Smith cited the recent rise in the

number of hate groups

in the United States as one factor in NAAGA's growth. "I think the main thing that has really changed is that two years ago, fringe groups were just that: fringe groups," he said. "But now those fringe groups are kind of like, 'It's cool to be racist,' and they've taken that and we — our community sees that, and it scares us. You know what, let me get a gun just in case something happens, just to make sure."

A more diverse clientele

Several gun store owners also said they have noticed a shift in their clientele.

Junior Joseph, the owner of a gun shop near a black community in Orlando, Florida, said for years most of his customers were white men. But since the election, he said he has been making more sales to black and Latino shoppers. Kevin Jones, a gun dealer in Ohio, said he had also seen more black customers coming in, particularly older women.

Not every gun store has seen this kind of trend. At one shop in Virginia, a clerk said they've seen more women shopping for guns, but hadn't noticed an increase in African-American buyers.

Justin Clyde, the manager of Stoddard's in Atlanta, said the perception of typical gun buyers continues to change. "Your normal response was probably gonna be, you know, 40-year-old plus white guy," Clyde said. "It's not the case at all. Here in Atlanta we have a large demographic of different people, and it's a wonderful thing. Our store, we see huge groups of people that, you know, don't fit that mold, don't fit the normal, I guess, stereotype, and it's a lot of fun. It makes it more fun, more dynamic, and it's pretty cool."

A fraught history

Rates of African-American gun ownership have typically been lower than those among whites. In 2013, 21% of black households

said they had

a gun, compared to 46% of non-Hispanic white households, according to the Pew Research Center.

In 2014

, 19% of black households reported owning a gun, compared to 41% of non-Hispanic white households.

While Smith's group of NAAGA members was hanging out at Stoddard's, about a dozen other African-Americans not affiliated with the group passed in and out, both men and women. A group of older patrons started talking about how buying and owning a gun wasn't always an option for African-Americans.

When Martin Luther King Jr.'s home was firebombed in 1956, he applied for a concealed carry permit in the state of Alabama. Local police at that time had the right to determine who could and couldn't get a license. King's

application was denied

, despite the fact that his life was frequently threatened.

Being a legal gun owner while black can also be a dangerous proposition today, black gun owners say, pointing to the death of Philando Castile, a licensed gun owner who was shot by a Minnesota Police officer during a traffic stop last July. Castile's girlfriend said he clearly told the officer he was legally carrying a gun before he was shot. The officer involved was charged with second-degree manslaughter and two felony counts of dangerous discharge of a firearm.

But that doesn't deter NAAGA's growing membership. They say the Second Amendment should be for all Americans and it's a freedom they plan to exercise and encourage.

NAAGA says nationwide, black women make up the largest share of the group's new members. For new gun owners like Antoniette Singh, a retired disabled woman who has bought two firearms in the last five months, it's about safety and security. She says that as a victim of assault she believes her guns give her a fighting chance against anyone who tries to attack her. The group has helped her learn how to handle her weapons properly.

Group meetings across the country focus on teaching new gun owners each state's gun laws, and helping first-time gun owners feel comfortable with their weapons.

Michael Cargill, the owner of a gun shop in central Texas, said a group of 100 black women had recently called asking him to set up a class on gun safety and the proper way to shoot.

He attributed the recent wave of interest in owning a firearm to a few factors. "Because of the climate in the White House … people in the African-American community and other communities are concerned about their safety," he said. "I'm seeing people who want to learn how to shoot and then have us help shop for the right gun."

"It's something that I haven't seen in years past," he said.

To read more Click or Copy link:

In many ways, 2017 proved to be both triumphant and bumpy for the nation's largest black-owned businesses.

Several companies on this year's BE 100s had robust revenue growth. Others struggled with increased competition, customer retention, and setting themselves apart from larger mainstream rivals. Most still possess resourcefulness, creativity, and other resilient qualities. As such, they have developed the rare entrepreneurial drive to succeed in an uncertain business climate.

There were significant shifts, however: Coca-Cola Beverages Florida L.L.C. became a new billion-dollar revenue addition to the Top 100 rankings. And on the BE BANKS list, OneUnited Bank edged out Carver Federal Savings as the nation's largest African American banking institution.

To find out the firms that comprise this year's BE 100s—America's largest black businesses across industrial/service, automotive and financial services sectors—you will find our series of lists and summaries of their performance here. This article represents a series of reports on how the BE 100s have fared in each industry. Our Annual Report on Black Business begins with a review of the leading black-owned businesses among industrial and service firms.

Top 100 Largest Black-Owned Businesses 

The TOP 100 includes manufacturers and tech companies that are suppliers for some of the world's largest companies. Black firms have been making tremendous strides to innovate due to the changing climate of globalization and technology, says Kenneth L. Harris, Ph.D., president and CEO of the National Business League Inc.

"The future has forced black manufacturers and logistics firms to aggressively innovate to meet global needs, as technology unlocks productivity gains, and businesses experience growth by diversifying into new areas of opportunity within the supply chain—all necessary to remain competitive in the marketplace," Harris says.

Let's take a look at how some of these companies fared in 2017 and what they are doing to sustain forward momentum.

The TOP 100 now has six companies with more than $1 billion in revenues. in addition to newcomer soft drink bottler Coca-Cola Beverages Florida, they are list leaders World Wide Technology Inc., a St. Louis-based It products and services provider and staffing solutions firm Act-1 Group as well as top black automotive suppliers Bridgewater Interiors L.L.C, Modular Assembly Innovations, L.L.C., and The Piston Group, LLC.

For Southfield, Michigan-based Piston Group, revenues exceeded $1.7 billion in 2017 versus $1.625 billion in 2016. The gain came from continued organic growth and existing customers like Ford, which included providing the automaker electrification, says Amit Singhi, the company's COO and CFO. Revenue also grew because of new business the company picked up from adding FCA US L.L.C. and non-domestic automakers like Toyota as customers. Plus the auto supplier benefitted from its acquisition of Irvin Automotive in 2016 from Takara Corp. to expand into engineering, design, and manufacturing. Singhi says growth this year will come from operations as well as acquisitions.

Based in Minneapolis, THOR Cos. had a banner year in 2017, posting revenues of $368 million—up 162% from $140 million in 2016.

Founder and Chairman Richard Copeland says just under $197 million came from the acquisition of JIT Energy Services, a minority-owned energy management and utility cost reduction services firm, for an undisclosed amount. THOR Construction contributed another $170 million. Its high-profile projects included work on the $1.1 billion U.S. Bank Stadium and the $375 million T-Mobile Arena in Las Vegas. The company renovated the Target Center last year where the NBA's Minnesota Timberwolves play and worked on the expanded Mandalay Bay Convention Center in Las Vegas.

The company aims to collect new revenue this year from THOR Construction, JIT, and its land development, architectural design, and consulting businesses. Started in 1980, Thor Cos. plans to move into new headquarters in July, a $36 million office/retail building in north Minneapolis.

For Powers & Sons Construction, 2017 was rough. The Gary, Indiana-based company's revenues fell to roughly $46 million, down 50% from around $92 million in 2016. CEO Mamon Powers Jr. said there were ample projects in the pipeline but a significant number of the larger ones were unable to start or had to be delayed due to issues such as a client's inability to gain adequate financing.

The 2017 Black Enterprise Company of the Year, Powers & Sons celebrated its 50th-anniversary last year. Powers is optimistic revenues will be strong this year and in 2019, rising 20% to 25% annually. He expects the gains to come from new projects his firm will pick up at its offices in Indiana and Illinois, including work on the $350 million Obama Presidential Center in Chicago.